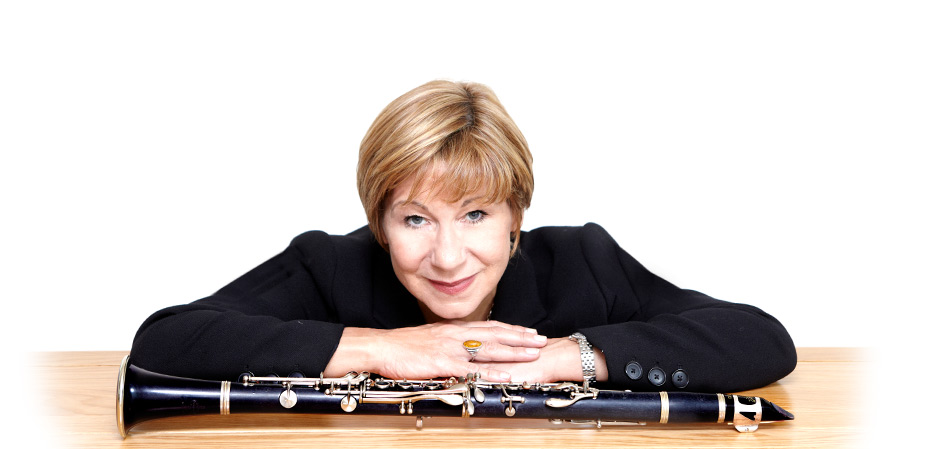 Beginner Clarinet Lessons With Maggie
Maggie Gray primarily works with younger children and has a reputation for helping parents to support their young beginners in the formative stages of learning .
Get Your FREE Video
Top Tips for Beginner Clarinet
An Extensive 38-Year Career!
Maggie Gray is from Bridlington East Yorkshire where she started to learn the clarinet at the age of 10 and played with the East Riding County and Yorkshire Youth Orchestras during her teenage years.
As a student, she took a 3-year performers course at Trinity College of Music London and was invited by the legendary Ivy Benson to join her all girl Band on Lead Alto Saxophone.
An extensive 38-year career as a full-time professional performer has taken her into TV, radio and London's West End Theatre Orchestras, both as a woodwind player & Musical Director.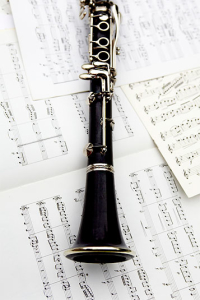 Primarily Working With Children
Maggie Gray is the Baritone Saxophone player with Phoenix Saxophone Quartet, which has, made albums, recorded extensively for BBC Radio 3 and Radio 2 and given Purcell Room Recitals.
Maggie took teacher training at Reading University as a mature student and holds posts at renowned musical establishments.
Though experienced at both Primary and Secondary level she primarily works with younger children and has a reputation for helping parents to support their young beginners in the formative stages of learning for an easy and pleasurable start to learning.
"Maggie's teaching style is fun fun fun!"
Maggie's teaching style is fun fun fun! A great teacher who knows her stuff and inspires her students. Learning with Maggie was so enjoyable. She's a truly knowledgable educationalist, with a sense of humour and a wealth of professional experience."
Anthony Strong, http://anthonystrong.co.uk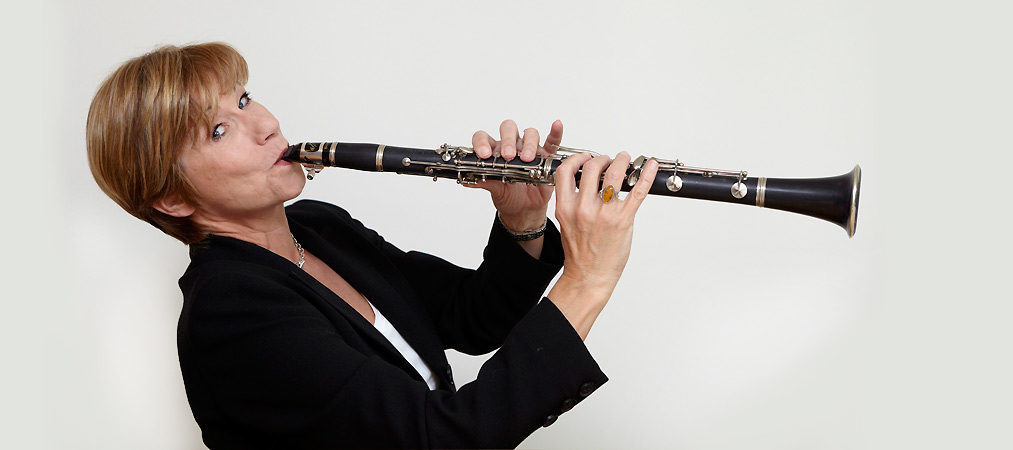 An Interview with Maggie Gray
Tell us about you own career
My has fallen into two stages. For the first 25 years, I played professionally, full time and did a small amount of teaching then I qualified as a middle school music specialist at Reading University and my passion became instrumental teaching.
How have your experiences as a performer impacted your teaching?
Combining a professional playing perspective with extensive teaching experience has enabled me to create a system of learning that has had fantastic results with children of all ages.
You have been a professional player all your career. Did you feel talented as a young beginner clarinettist?
No, I didn't. I could so easily have given up. Looking back my experience was so typical of many young beginners. I started to play clarinet at the age of 10 with great passion and energy, and after a few weeks challenges had set in. There I was, in tears and upset because I struggled with the fingering, squeaked all over the place and felt confused with the written music. I felt I had remembered what the teacher had said, but the challenges were still there. There was no fun to be had, and I wanted to give up.
My Father was insistent that I follow through. I shudder to think that I could have missed out on my career. For weeks, my parents worried about my loss of motivation and lack of progress. They helped me with my other school work but weren't musicians. They couldn't understand what I was doing with the clarinet. My frustration continued as I always had to wait until the next lesson to resolve a problem. I wondered "am I not musical?"
After what seemed like an arduous long start I felt comfortable and fell in love with playing and there was no stopping me.
Do you find that all students have the ability to play?
Yes, I do. I never audition to establish talent because many beginners, after a challenged start, can blossom into accomplished musicians. With the right guidance, I believe all students can reach a good standard for themselves and thoroughly enjoy the process too.
Why is it so important that pupils receive education in music?
I believe that learning a musical instrument is one of the best things a child can do. The procedure of learning can be made easy and pleasurable through the whole musical journey. As well as being constant fun there are so many extra benefits – the developed confidence, the finite motor skills, the appreciative musical ear, – are all life-enhancing and life lasting too.
What led you to create "Take Note Beginner Clarinet"?
As I know what it feels like to struggle as a beginner, it has always been my mission to make each pupils' experience as easy and enjoyable as possible. There is simply no need to struggle at any stage of playing. Over the years, I have welcomed parents into the occasional lesson and encourage them to know just a little of what their child is doing, as the child always blossoms with a small amount of home support. Parents feel distressed seeing their young child struggle and they often feel helpless about what to do. They hold the myth that they are "not musical" and believe they can not be of support. Suddenly it hit me that I had to create a resource for parents and children for the beginning stages of learning. It was such a radical idea because nothing else like this exists out there.[
If a child has lessons why is "Take Note Beginner Clarinet" important?
Frequently young beginners forget some of what the teacher has said and will spend the week before the next lesson, practising in mistakes, setting in problems and disillusionment. As a professional I know – the challenges at the beginning are always about the technical handling of the instrument, never about "being musical". The great news is that all these challenges are easily overcome. A supportive parent can be one of the most valuable assets a child can have. Just by knowing a few simple facts a parent can merely prompt a child here and there and this prevents mistakes and unhelpful habits being practised in over and over again. In turn, this keeps the progress and the motivation high and the energy high, and that child's experience is transformed.
Without the right guidance, a child will struggle. Simply "Take Note Beginner Clarinet" eliminates challenges. As well as being used as a series of lessons, it provides solutions and answers on demand any time the child has a problem with anything. Being audio visual it is like having a teacher on tap but at a fraction of the cost. Having the answers on tap gives the parent the peace of mind that the child is on the right path.
Check out the testimonials page!