4 Hours of Fun and Variety
Audio visual instructions from Maggie Gray
Top tips from Anthony the Ant
Fun quizzes
Quick revision sections
(and more)
"Hey Beginners! Click Here to See What It's All About!"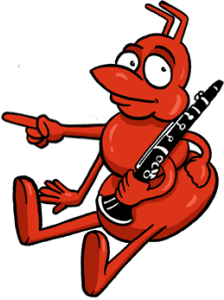 Your Clarinet Encyclopaedia
All the necessary information niched into one product!
Have a look at each chapter below.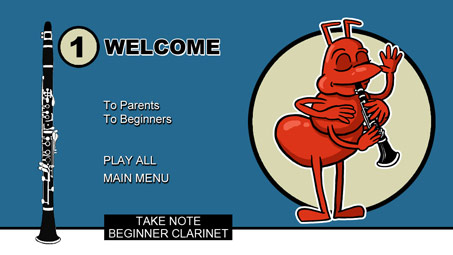 Chapter 1
"Welcome"
A big "Hello" to Mums and Dads explaining what to expect and how this material can be used to support their child. There's also a big "Hello" to beginners, showing all the fun stuff to come!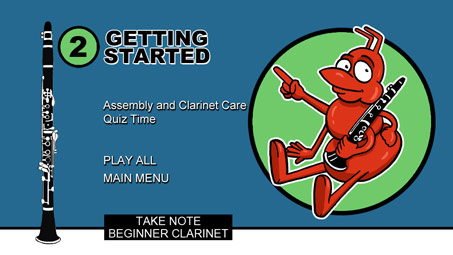 Chapter 2
"Getting Started"
Learn how to put the instrument together precisely, including sections on taking special care with the reed, being safe and clarinet care.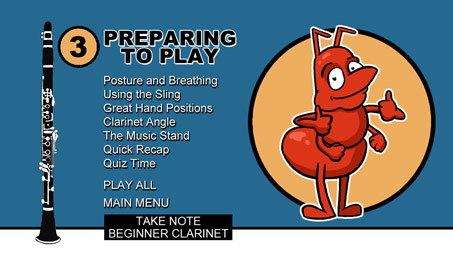 Chapter 3
"Preparing to Play"
Learn about breathing, posture, finger positions on the instrument and how to hold the clarinet at the best angle.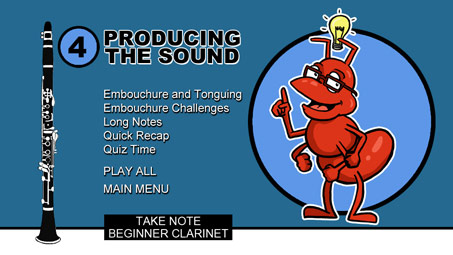 Chapter 4
"Producing the Sound"
Lots of little exercises to make the best sound in town – and doing it with ease. There's a big bit on what to do if the sound isn't coming out right too.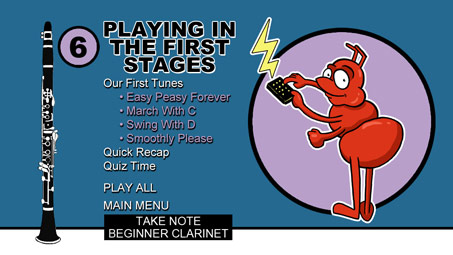 Chapter 6
"Playing in the First Stages"
Learn notes E, D and C. With split screen tuition you can see the fingerings on the clarinet as you play along with the accompaniments – how exciting!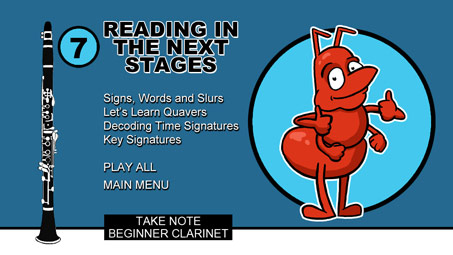 Chapter 7
"Reading in the Next Stages"
(An even bigger piece of cake)
Understand music signs, dynamics, words indicating speed and repeat marks. Learn how to slur, read and count quavers. Understand key signatures and time signatures.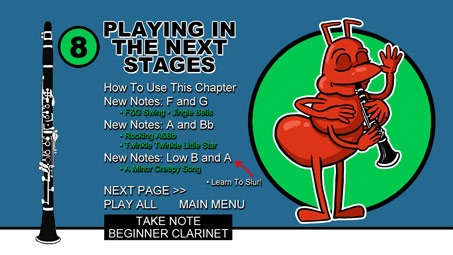 Chapter 8
"Playing in the Next Stages"
Learn a SYSTEM for reading music along with lots of new notes. Follow the finger patterns along with the tunes. By the end, you will be able to read to this level independently without the help of anyone else -HOW COOL!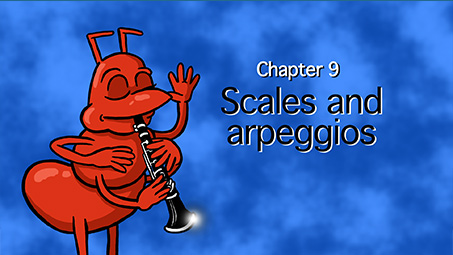 Chapter 9
"Scales and Arpeggios"
(The foundation of our technique!)
Learn F and G major and A minor along with their arpeggios.
Chapter 10
"Troubleshooting"
(A jolly useful section)
Solutions for challenges you may have – a handy tool for the work in all chapters.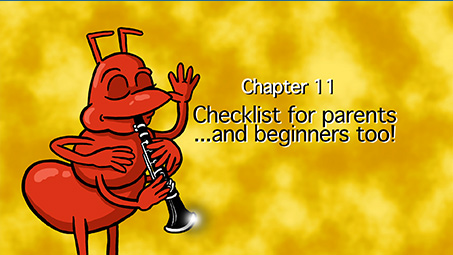 Chapter 11
"Checklist for Parents… and Beginners Too!"
Important things to check out, so you only practise the helpful habits, for top motivation and speedy progress.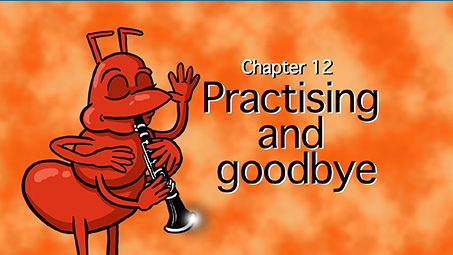 Chapter 12
"Practising and Goodbye"
Essential advice for practice time.
Those Are Just A Few Main Features, There Are Plenty More
4 hours of audio-visual instructions

Top tips from Anthony the Ant
Play along with screen split tuition

11 tunes and 2 old favourites
Foundation for examination

Designed for parents to enjoy too

Bridges gaps between lessons
For Ages Ranging From 7 to 12
Take Note Beginner Clarinet delivers incredible value, providing all the essential elements from the first months of lessons- succinctly niched into one product to secure that perfect foundation for grade examination work!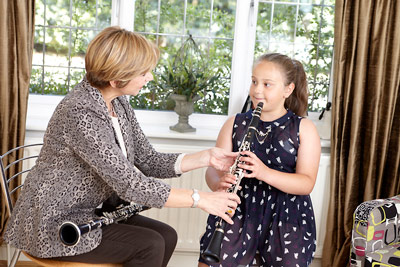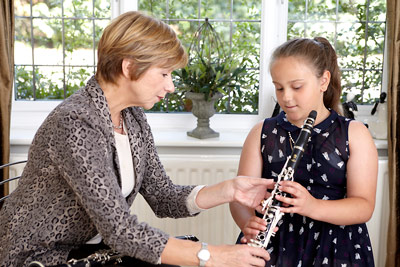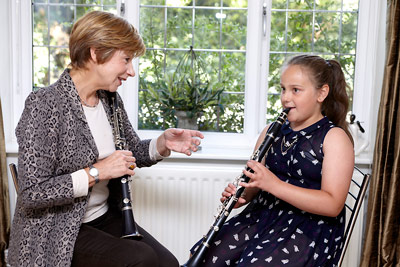 Compartmentalised and Sequenced
For easy understanding, the 12 chapters are superbly crafted as:
Never a problem in Between Lessons
Let's face it, with Take Note Beginner clarinet you will never have a problem in between the lessons.
You have all the answers at hand from your teacher on tap!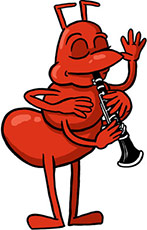 4 Hours of Footage
Access one chapter at a time.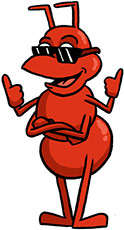 HOW to Practise
Practice strong technical skills with confidence.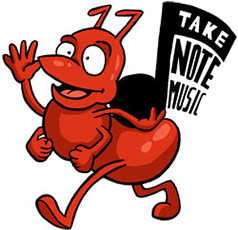 WHAT to Practice
Get the most benefit out of your practice plan.
To be used as a series of lessons and/or as a reference guide.
Two DVDs with footage time each of approximately 2 hours 10 minutes. This purely audio visual guide may be used on its own or in conjunction with the child's exercise or tutor book as instructed on the DVD. Use the simple menus scroll to just the bit you need.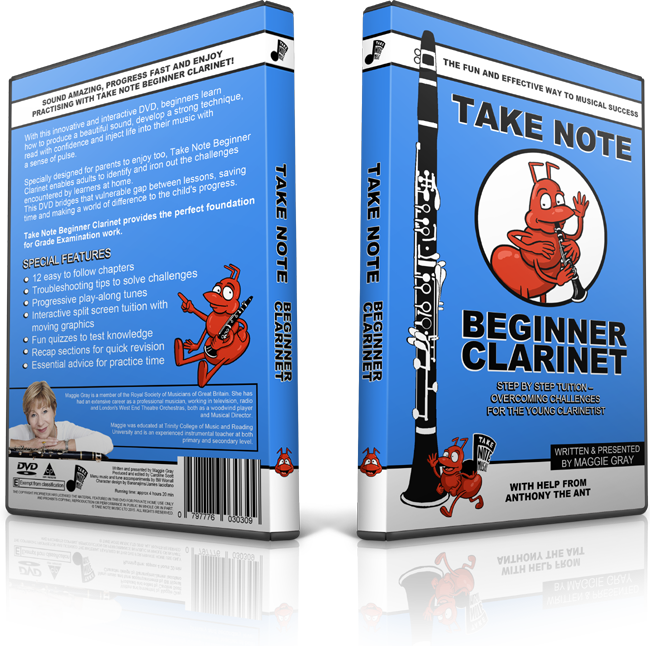 Your Child Will Produce a Beautiful Sound
By implementing all the information covered in Take Note Beginner Clarinet,
your child WILL produce a beautiful sound and will read with confidence.
Saves You Money
Saving you time and money you can maintain the value of your child's lessons ensuring that no vital points are forgotten.
A Teacher at Home
Take Note Beginner Clarinet is just like having your own teacher right in your living room but only at a minimal fraction of the cost.
Answers and Solutions
The material will supplement the lessons and provide answers and solutions on demand any time your child has a challenge with anything.
Take Note Beginner Clarinet is Backed
By Our 28-Day-Risk-Free Guarantee
Both the Online Course and DVD versions of Take Note Beginner Clarinet are completely covered by our personal money back guarantee. If you are not totally delighted, simply contact us at any time within the 28 days of purchaser for a prompt and courteous refund of the full purchase price. There is absolutely no risk to getting started.